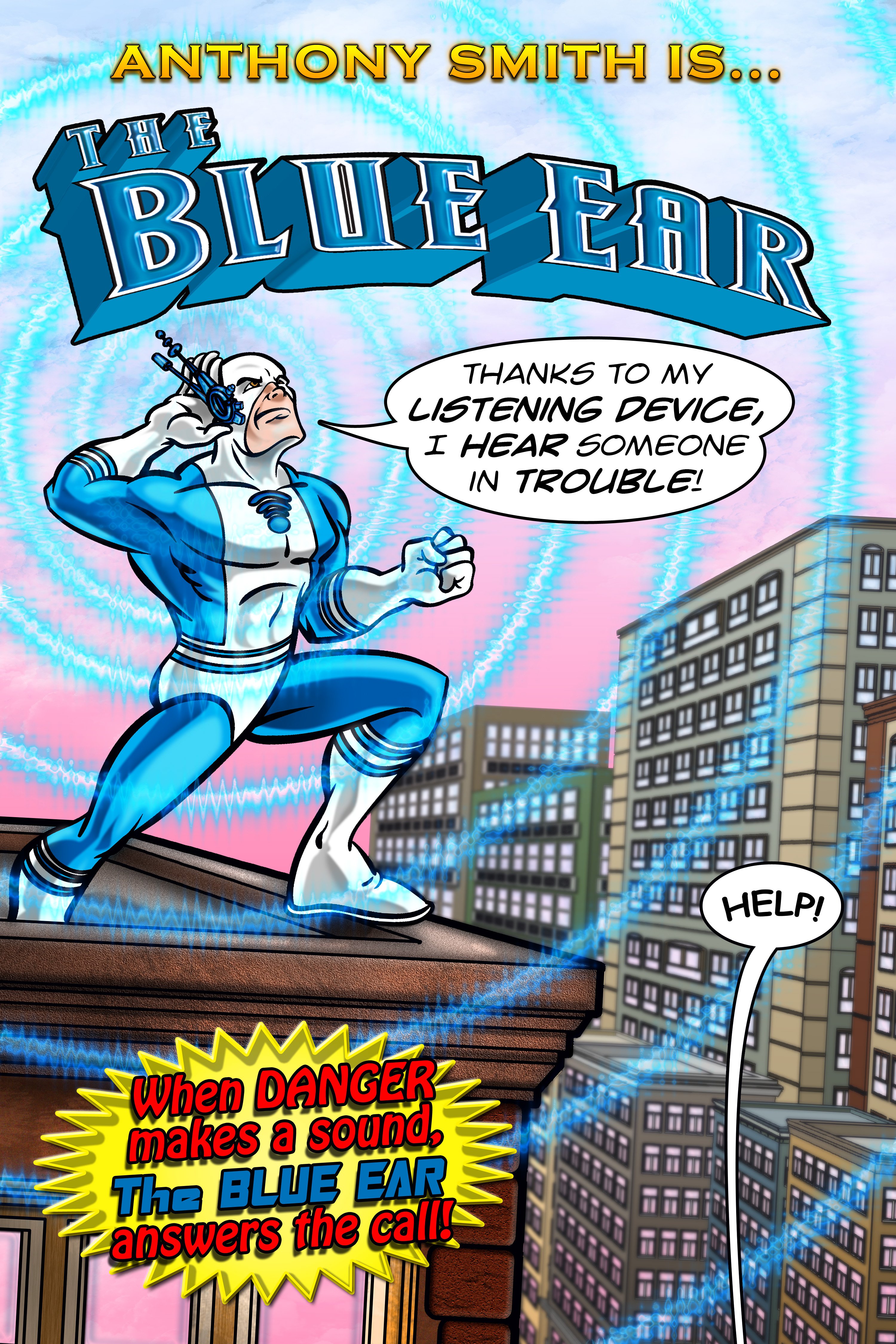 We've shared quite a bit about our favorite comic book hero, Blue Ear. Blue Ear is a Marvel comic book character inspired by Ponto Plus wearer Anthony Smith. When 6-year old Anthony asked his mom if any superheroes wore hearing devices, Christina D'Allesandro reached out to Marvel. Marvel went to work and created an official comic book centered around Blue Ear, a superhero who uses his special listening device to help people in trouble.
Marvel has provided us with 25 copies of the official–and admittedly hard to get–Blue Ear comic book, and we're thrilled to announce that we're giving them away through a new contest! Like Blue Ear, we know that #SoundMatters to you.
The contest giveaway rules are simple.All you have to do is create a short (2 minutes or less) video that shares a time when your bone anchored hearing system (BAHS) made you feel like a superhero. Worried about capturing your response? Here's a Community Tech Tip that will walk you through the easy process of recording and sharing a short video online.
Here's How to Enter:
Record a short video sharing a recent adventure when your Ponto made you feel like a superhero. Maybe it was a crowded class that you received a great grade in, a family party where you mingled like never before or a concert where you played an instrument.
Share your video on the Oticon Medical Facebook Page, on Twitter and mention @OticonMedical, or post on Instagram and mention @OticonMedical. Or, post a link to your video in the comments section of our blog below.
That's it– you're entered! The first 25 people to participate will receive a free Blue Ear comic!
Winners will be contacted and asked to provide their mailing address via email. All copies will be sent out when the giveaway is fully complete. Anthony aka Blue Ear and his mother Christina have graciously offered to sign the comics for anyone who's interested. Just indicate in your email that you'd like Blue Ear to sign, and we'll use our own superhero powers to get it in his hands before yours.
We've loved hearing Anthony's (excuse us, Blue Ear's) story, and we can't wait to hear yours. While we can't promise that you'll become a comic book superhero, we're sure that people will love seeing your video online. And, we're excited for you to read about the adventures of Blue Ear.
Share your video by 5:00 PM EST on Tuesday, March 31, 2015 to be considered.
You can also learn more about the BAHS that Anthony uses, the Ponto Plus, here.
Are you ready to learn more about how the Ponto works for your child? Fill out the form below to speak to an audiologist.