The winter and holiday season is usually full of fun, family and friends. Today, we're sharing tips collected from our community to make sure Bone Anchored Hearing System (BAHS) users get the most joy out of winter. From dealing with the noise of large group gatherings to unique winter hats, gear and gifts for family members with hearing loss, here's what our community had to share.
In her post, "Holiday Madness, Seven Tips to Better Communication" Arlene Romoff shares a great reminder: "Realize that large social groups, especially around a large dining room table, are one of the most difficult environments for a person with a hearing loss." Penny Feltham took to Twitter to share a great idea about reducing those unnecessary clunks that add to the noise.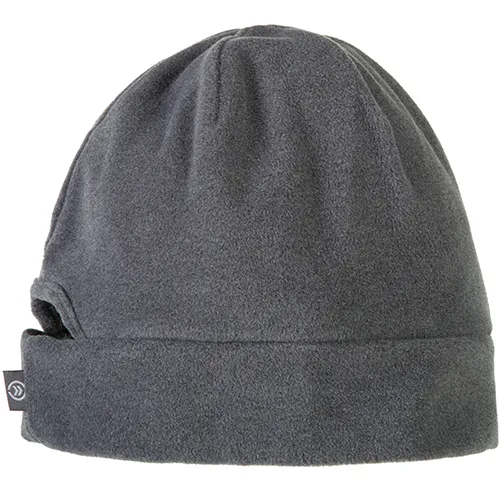 Ann Pipes shared how her son Winslow found a winter hat that he loves. "Winslow, back when he had a unilateral aid, found a hat from the women's athletic department. It was one of the ones with a hole for a ponytail, but he was certain that it had been made for BAHS wearers. It looked kind of like this [photo on the right] and worked quite well.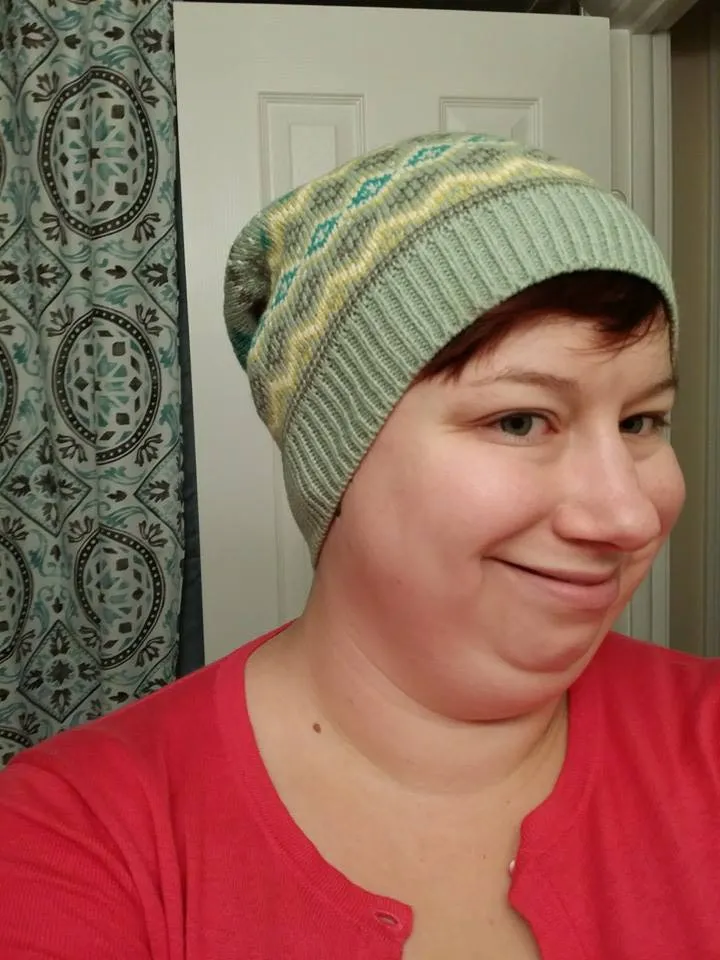 Katie Maslar, Ponto decorator extraordinaire and winner of our advocacy contest earlier this year, talked about altering fleece hats as an option. "Fleece hats are great, because you can cut a hole in them and they don't unravel! Also, some loose fitting hats can go right over the device without feedback!"
Last year, which was Katie's first winter with her Ponto, she mentioned this on the Oticon Medical Facebook page: "Thanks for making such a great product!!! Going into my first winter with my Ponto Plus I was excited to find I can actually wear certain winter hats with my Ponto on! No feedback (it's on in this photo) and sound quality not really much affected! So nice after all the squealing—hat or not—that I had with my baha 3!"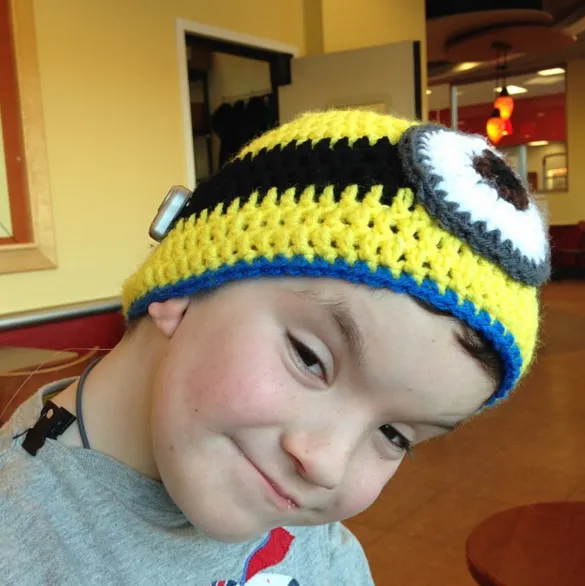 Christina D'Allesandro mentioned that her son, Anthony aka Blue Ear, has a hat similar to Winslow's. "We got hats knit for us with a slit in them. He wears the minion with a hood on super chilly days."
As we heard from James Guppy in a recent study on wireless devices, wireless accessories are a great way to enjoy electronics, especially with a lot of people in the same household. James explains how he uses the Streamer with the Oticon ConnectLine microphone and streaming devices with his phone, to watch TV and for playing games on the computer.
If you're crafty like Angela Sabal, you can knit a beautiful ski band of your own, like what she created for her daughter and a friend who both have Pontos.
If you're looking for the perfect gift like the devices that James mentioned, BAHS accessories are available in the Oticon Medical online store here.
What winter or holiday tips do you have to share? Let us know in the comments section below, and we'll add your ideas to the list!
And, if you're ready to make a change and try a Bone Anchored Hearing System this year, we can connect you with a local Audiologist here.