Since the time I obtained my Ponto Plus and have posted about it on my social media platforms, I've received quite a few questions from new Ponto users about living with a Bone Anchored Hearing System (BAHS). One question that pops up often is how to get a haircut when you have a BAHS.
In my life before my Ponto I never really gave a second thought to visiting a barber shop or salon. But once I had an abutment protruding from the side of my head, I naturally became a little more hesitant when someone was holding a pair of scissors near it.
Here are a few tips I'd like to share based on my experiences and those of fellow BAHS users:
1. Remove your processor – The most important thing to remember is to remove your BAHS before hopping in the barber chair. This immediately helps avoid any potential damage from scissors or clippers.
2. Talk to your barber or stylist – If I'm not familiar with a barber, I always make sure I mention my abutment and explain what it is so they understand what they're working with. Here's what I tell them:
The piece is not at all fragile, as it is a part of my head

Don't use clippers under the attachment

Don't attempt to shave or brush over the abutment with clippers, trimmers, or brushes and combs
3. If you dye your hair – Sandi, who dyes her hair advises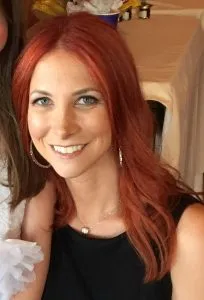 paying extra attention to cleaning the area around the abutment as any residual dye can cause an infection.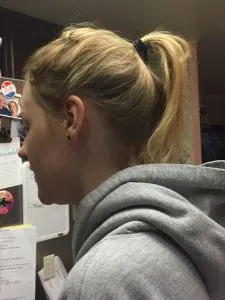 4. If you have long hair – Those with longer hair, like Aly, typically just need to make sure that their stylist is aware of the abutment, and to instruct them not to brush over the site.
5. Heal up first – If your abutment is new, you'll want to hold off on getting your haircut until the site is fully healed to avoid complications. Better safe than sorry!
And that's all it takes! A little awareness goes a long way and the results are great! 
What's your experience been like at the salon? Share your story with me now on Twitter or Instagram!
Want to know more? Click the link below to learn more about the Ponto family of processors!


About the author
After attending Oticon Medical's patient advocacy event in 2016, I knew I wanted to take action on my advocacy in a new way. I am in awe of the work that Oticon Medical does, and even more so excited by the ways in which the work is done. I've always been very adept in social networking and media and knew I wanted to use my skill set in a professional, progressive and communal environment.